Ariving on the Island
There are many boat and plane connections to
Agathonisi, but changing every year.
Boats coming into the harbor of Agathonisi from:
Kalymnos, Kos, Rhodes, Lipsi, Patmos, Samos, Symi, Leros.
By plane you can fly to Samos, Rhodes or Kos. From alle these airport destinations there are boat conections to Agathonisi.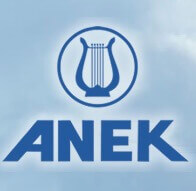 3x a week
Ship name: Nisos Kalymnos

1x a week
Ship name: Dodekanisos Express